Top Mount Bypass Barn Door Hardware Kit, Brushed Nickel Finish
Sale price
$264.00
Regular price
$330.00
Unit price
per
Not sure what track length you need?

Expert Advice
Get the right advice from barn door specialists

Shop Risk Free
Free returns on hardware & accessories

Do Good
We have 3 trees planted for each hardware kit sold

Here to Help
We're available to help you from 9am - 5pm, weekdays on phone, chat & email
"Just finished installing 3 door bypass. Instructions were complete and easily understood. I am completely satisfied and customer service is top notch!"
– Bill J.
Top Mount Barn Door Hardware Kit by Dusty's Rustic Rolling Doors
Use the Top Mount Bypass Barn Door Hardware Kit when there is insufficient room to the right and/or left of your doorway. With double tracks, the second track is cantilevered in front of the first track, so the doors roll in front and behind of each other. Doors can be "stacked" in the open position to maximize accessible space in your doorway. The top-mount design keeps the focus on your doors and not the hardware. This kit is perfect for the bedroom, bathroom, closet or pantry.

2 Doors
Standard configuration. Two tracks, one door on each track. Both doors stack flush on top of each other when pushed to the open position

3 Doors
A third door is added to the standard configuration. Two doors on the inside track and the 3rd door on the outside track. The two doors on the inside track do not bypass each other

4 Doors
Two doors on each track. The two outer doors overlap the inner doors when in the closed position. The front doors sit flush in front of the back doors when in the open position. Typically used for wide doorways or for dividing rooms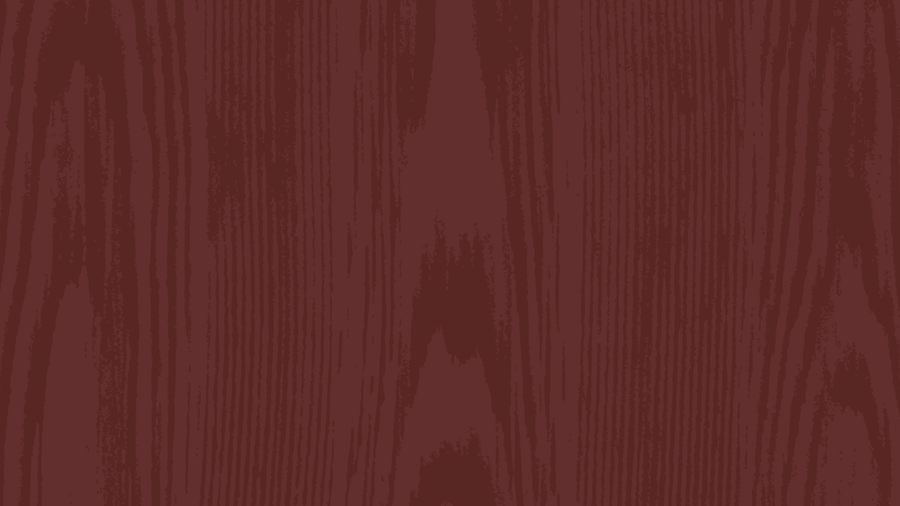 Top Mount Bypass Barn Door
The hardware kit arrived in good shape and on time. The quality of the parts and pieces was exceptional, and the hardware count was perfect. This installation was a double-track/4-door installation. There are a couple of changes I'd make to the instructions (like adding a comment not to mark continuous lines on the headboard unless you intend to paint around all the hardware once installed), but generally the instructions were above average. The doors were solid core pine, about 70 lbs ea., and one finger was all that was needed to open or close. I also had a tech support question about using two continuous bottom track guides for the 4 doors, and they were as helpful as they could be. All in all, I wouldn't hesitate to recommend this hardware set, or Rustic Rolling Doors.
Hi Steven, thank you for the 5 star review along with the suggestions. We've taken it into consideration and we're working on improving our manual so that it's easier to follow. We're happy to hear that the quality of the hardware was up to standard and that you did not have any issues with the overall installation.
Stunning feature in our house
We imagined this would look good but it exceeded our expectations. We used all white shaker-style doors against a "roadster blue" wall and it is sharp. We have a 12' track with four doors. The Track hardware is solid, the brushed nickel finish is lovely and compliments the colors. It was easy to install, especially with the use of a laser level. There is almost no flex, surprisingly sturdy, so the doors roll silently and smoothly. For new buyers, I might suggest the silver or nickel-colored wheels rather than black, just to keep it all lighter looking. Also the bypass gap (between the inner and outer doors) is larger than I expected at about 2.25". It's designed to accommodate thicker doors but with standard 1 3/8" doors the gap is large. From the front view though, it is still beautiful and a really cool feature in our house.
Hello Dane, thank you for the wonderful review! We are happy to hear that the hardware meshes well with your doors and setup, it would be great if we could see how the build turned out. If you have time you can update the review with a photo. We have taken into consideration the gap produced by the double track bypass kits and we are looking into ways to improve this, thank you for the feedback and suggestion with the hardware!
Quality hardware
Just finished installing 3 door bypass. Instructions were complete and easily understood. I am completely satisfied and customer service (specifically Angelo) is top notch!
Thank you for the glowing review Bill! It was a pleasure corresponding and chatting with you, we are glad to hear that there were no issues with the installation process and that you were satisfied with the overall experience with our company.